PSA
Who's who in the PSA
For further information on the PSA or attending meetings and helping with events, please contact us via the contact form on the PSA main page.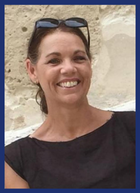 Sonja Hoy
Sonja Hoy is our Chair and joined the PSA when her first daughter was in Year 7 to have a stronger connection with the school and to help raise funds. She has been on the PSA ever since and her daughters are now in Years 12 and 13. You have probably met her selling Christmas trees! Sonja's day job is a Clinical Nurse Specialist in Oncology, and she was born in New Zealand.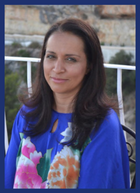 Sorraya McGlothan
Sorraya McGlothan is our Treasurer, having been involved with the PSA for the last 5 years since her daughter (now Year 11) joined the school. She was initially reticent about taking on a formal role and was worried that her professional skills as a ghost-writer weren't the best fit, but she has enjoyed the challenge and finds it very manageable in terms of time. For her, the PSA has been a great way to become more involved with the school, to get to know other parents and staff, and to give something back for the benefit of all our students.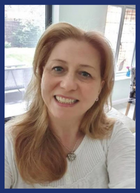 Anja Johnson
Anja Johnson is our Secretary and has had several different roles in her 7 years as a PSA member. She has daughters in Years 11 and 13 and has found that being part of the PSA gives her a greater sense of involvement with the wider school community. Having previously been involved with a primary school PTA, she has found that being on Rosebery's PSA is just as sociable and enjoyable, but not so demanding in terms of time and effort!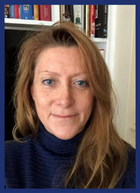 Vanessa Marchant
Vanessa Marchant has two daughters in Years 7 and 11. She got dragged along to her first session by a friend and hasn't left since. Vanessa's role overseeing publicity and social media, plays into her skills as a full-time brand and communications specialist. She loves being part of the PSA as it gives her a chance to have a connection to the school, raise funds that make a difference to all the students and have fun organising and attending events.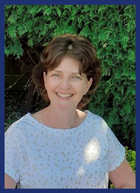 Liz Johnson
Liz Johnson, whose daughter is in Year 10, keeps an eye on the PSA social media and organises the book sales. Her day job is as a fundraiser for a national charity. Liz's first PSA event was helping out at the Christmas Fair which was a great way to get to know more about the school, meet staff and other parents.
What have we funded?
The Rosebery PSA funds facilities and equipment not available within the school budget. Some of the resources the PSA has already provided are as follows:
2 x Competition trampolines and end decks
Picnic benches and umbrellas
Netball kit
Design and Technology equipment
Library Owls (for reading scheme)
Junior Leadership Scheme rewards
Website design and implementation contribution
Anderson Shelter
Robots for Computer Club
Masks for Drama
MFL Dictionaries
For further information on attending meetings or helping with events, please contact us via the contact form on the PSA main page.
PSA Second Hand Uniform Sales